< Back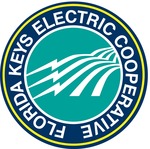 FKEC Gives $15 Bill
Credit to Members

To assist Upper and Middle Keys residents with their post-Irma recovery, Florida Keys Electric Co-op is giving all residential and general service account members a $15 credit on their October electric bill.
"As a proud community partner of the Upper and Middle Keys, we want to offer our members a bit of relief while everyone continues to clean, repair and recover from Irma's impact," said Scott Newberry, FKEC's Chief Executive Officer. "To do this our board of directors has approved a $15 bill credit, not only as an acknowledgement that our members were without power for a short period of time, but also as a way to thank them for their patience and support during our restoration process."
This one time bill credit will appear this month as a line item on FKEC October electric bills.
Florida Keys Electric Co-op is a not-for-profit electric utility owned by the members we serve. As your hometown cooperative, the utility is committed to providing you, our member-owners, with safe, reliable and affordable electric service.

www.FKEC.com
For more information, call FKEC Members Service at
(305) 852-2431 or (800) 858-8845